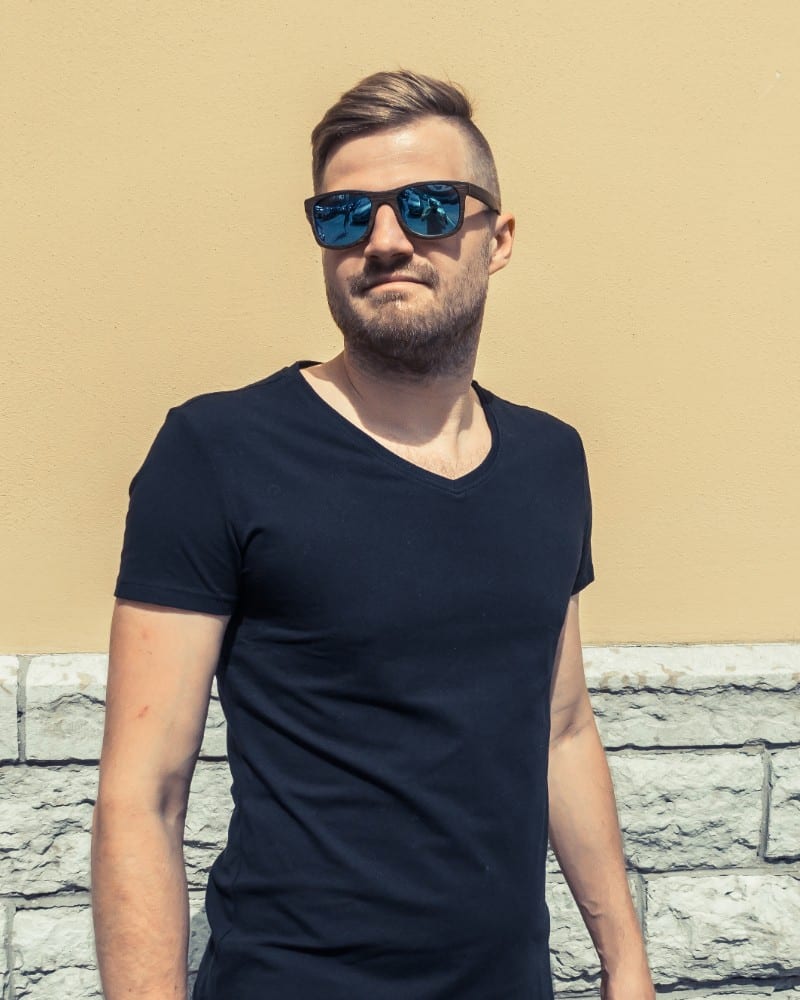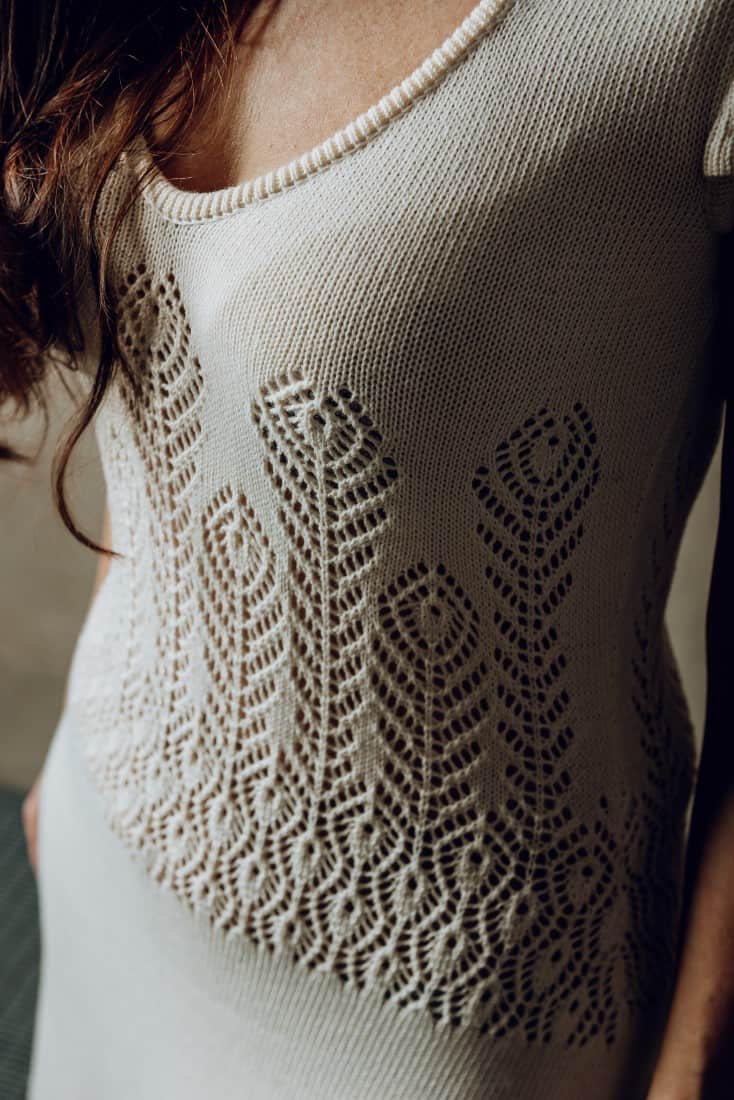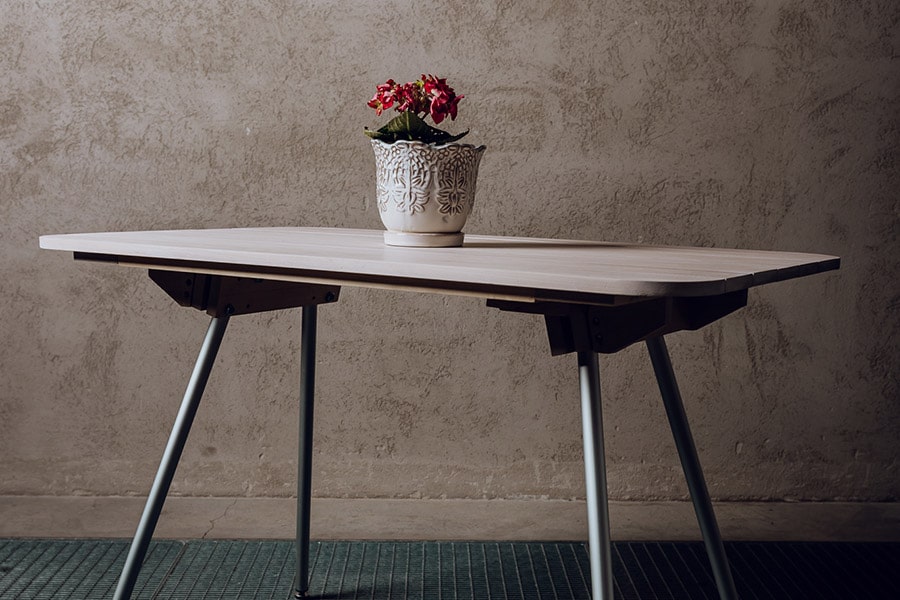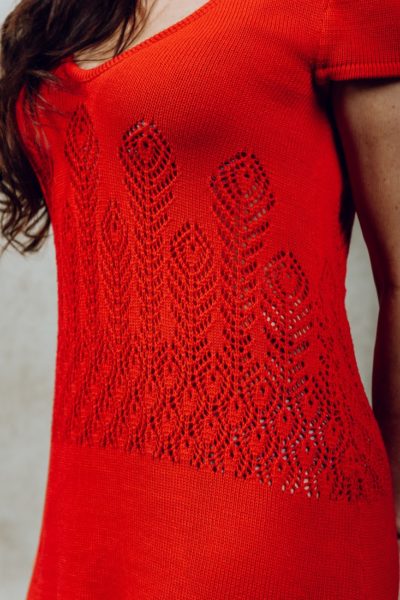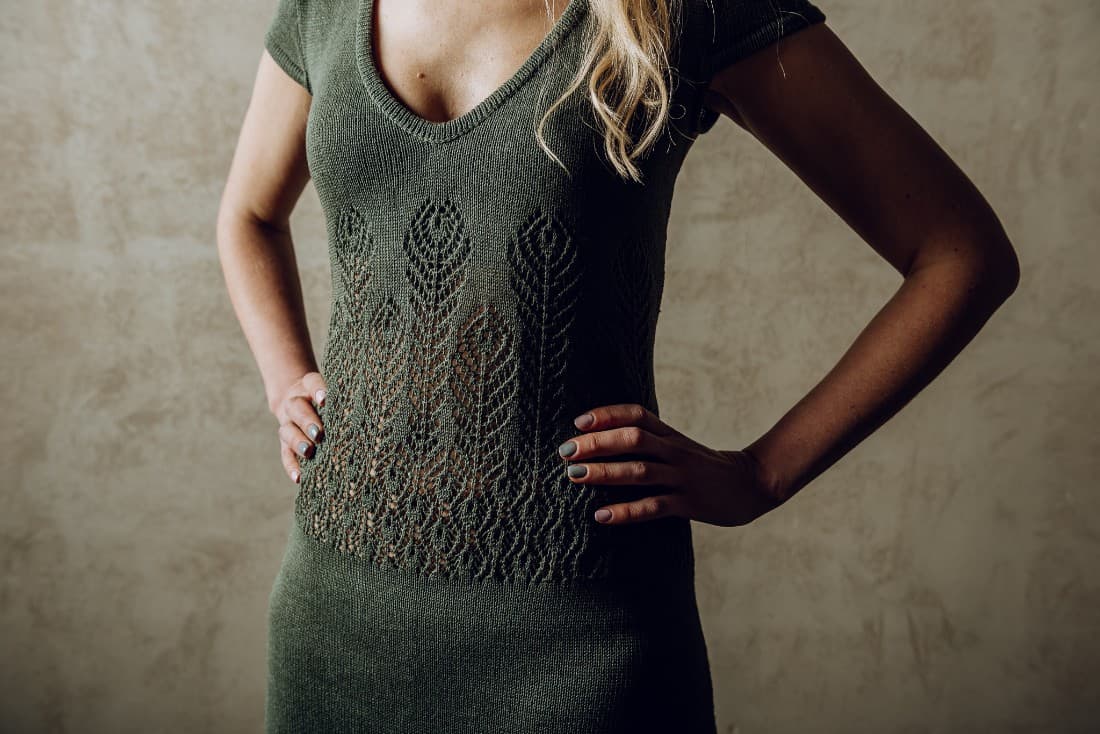 Pure Touch organic T-shirt
This organic T-shirt is simple, body fitted and has a distinguished sharp pf collar. It's unisex item and can be used by both sexes. It looks very cool in every office, but it's also very comfortable at leisure time.  This fabric is very gentle and balances your body's moisture levels naturally and feels like your second skin.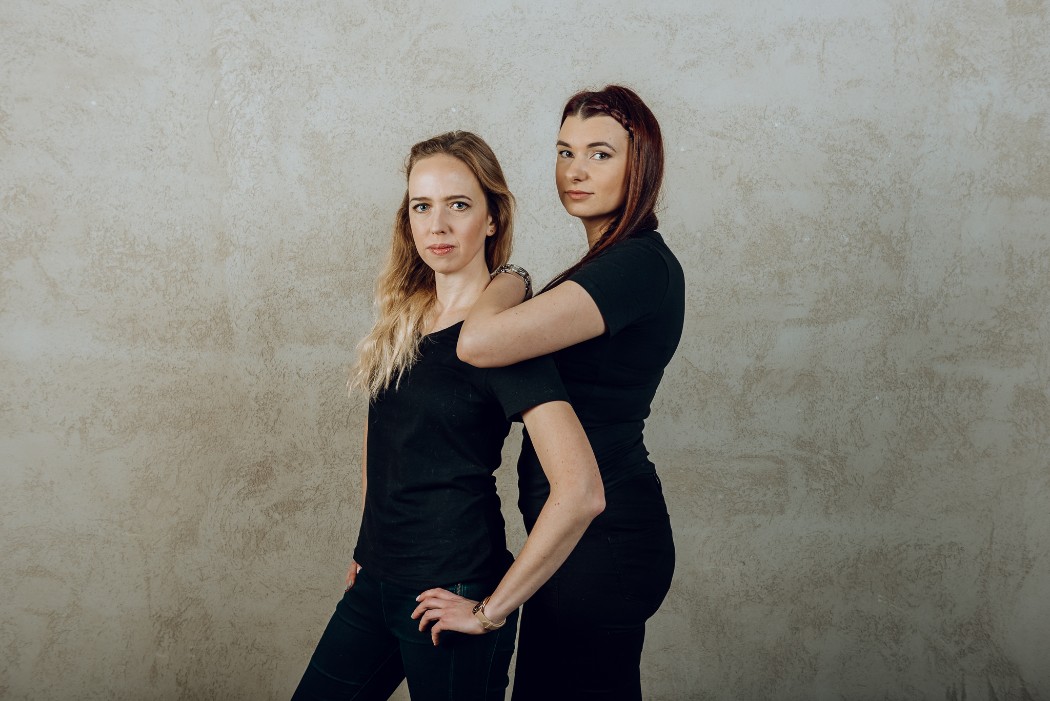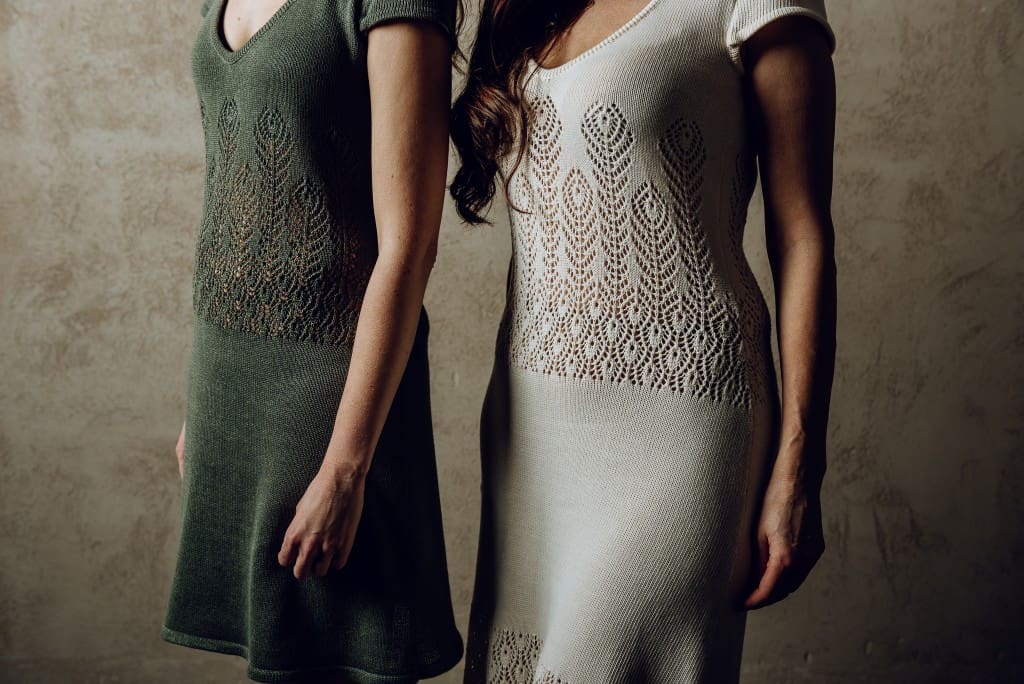 Pure Touch Dress Claire
Silky Pure Touch dress has unique design and it is really limited edition – there are 6 of each colours of handcrafted dress. This knitted dress material is made of cotton and silk and doesn't need any ironing.