Why you should choose organic cotton linen
for better sleep?
Most people don't pay any attention to the fact what is underneath of their body at night. Some of them are more conscious, make wise decision and choose natural material, most often linen made of cotton.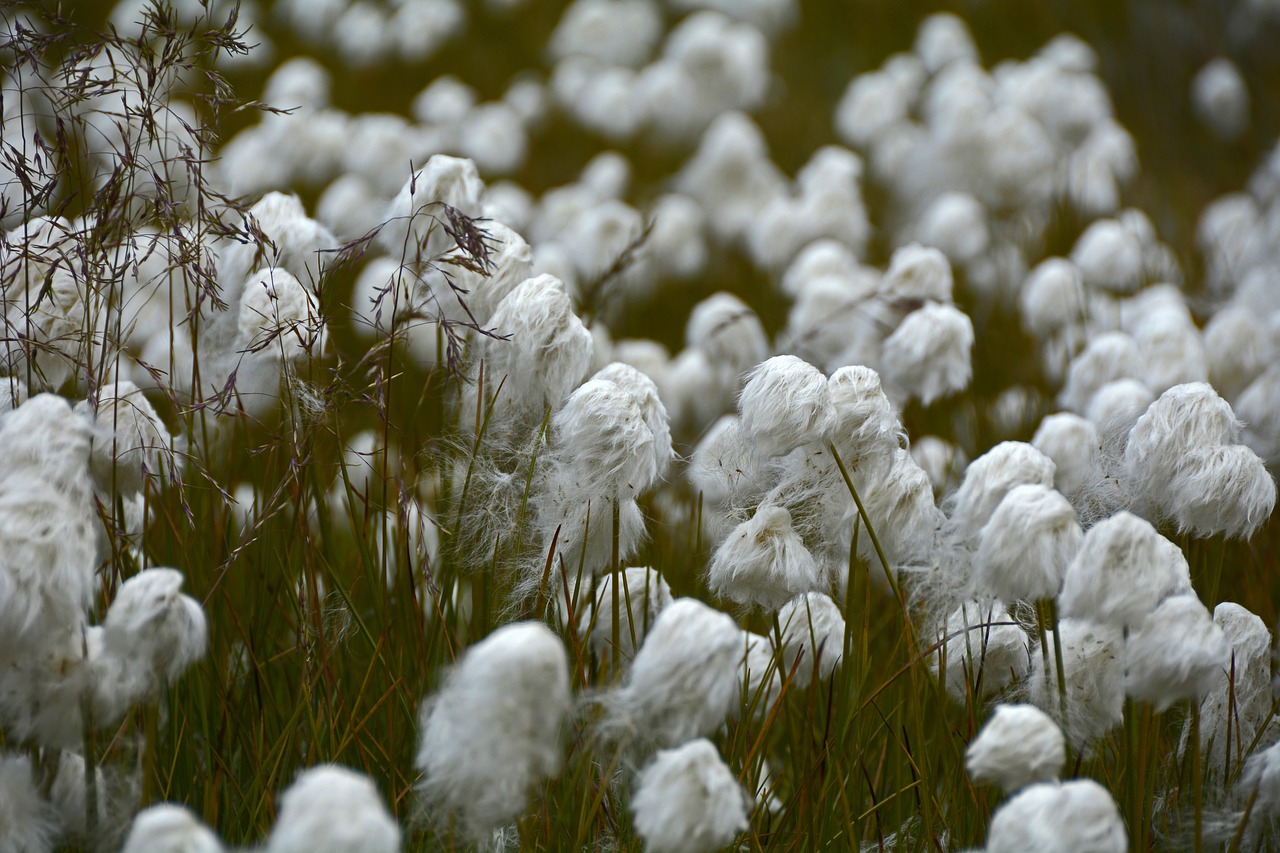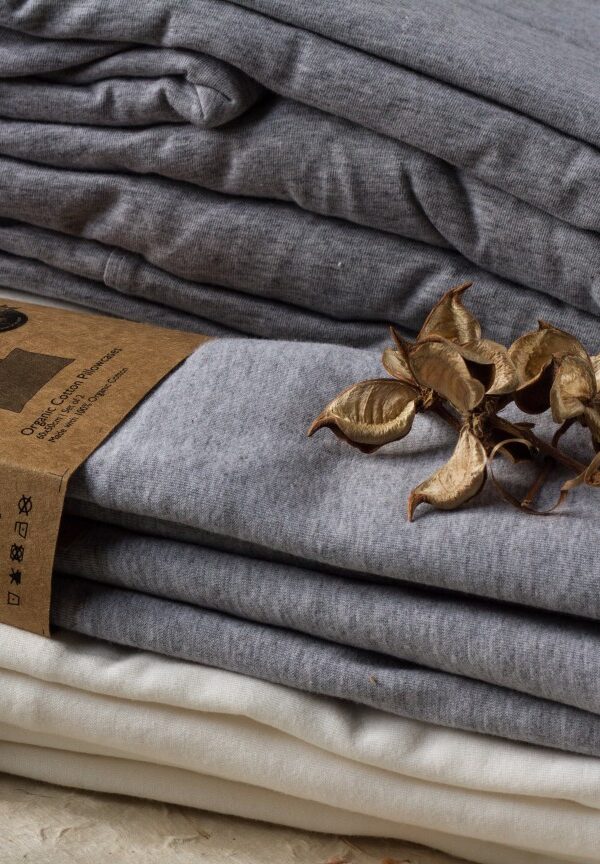 Now What?
Nowadays conversely grown cotton isn't innocent choice, because   25% of the pesticides and insecticides that are used in agriculture are meant only for conventionally grown cotton. Nevertheless, cotton covers only 3% of the world`s cultivated land. The other part is conversely grown cotton processing, it's also quite intensive chemical treatment and additionally colouring with chemicals. You just can't wash it out.
The average time we spend on sleeping is 6-8 hours a day. During this time, our body is in direct contact with linen. A lot of people are actually more sensitive to bed fabrics than they are aware of. The materials we lie on influence our energy, health and sleep quality a lot. During sleep time our body is especially receptive to outside influencers. For this reason, it is important to recognise the best materials for your bedding clothes.
It's good for the skin and balances skins moisture level.
Your skin can breathe better and it supports self-purification and self-healing during night.
Why is organic cotton linen special?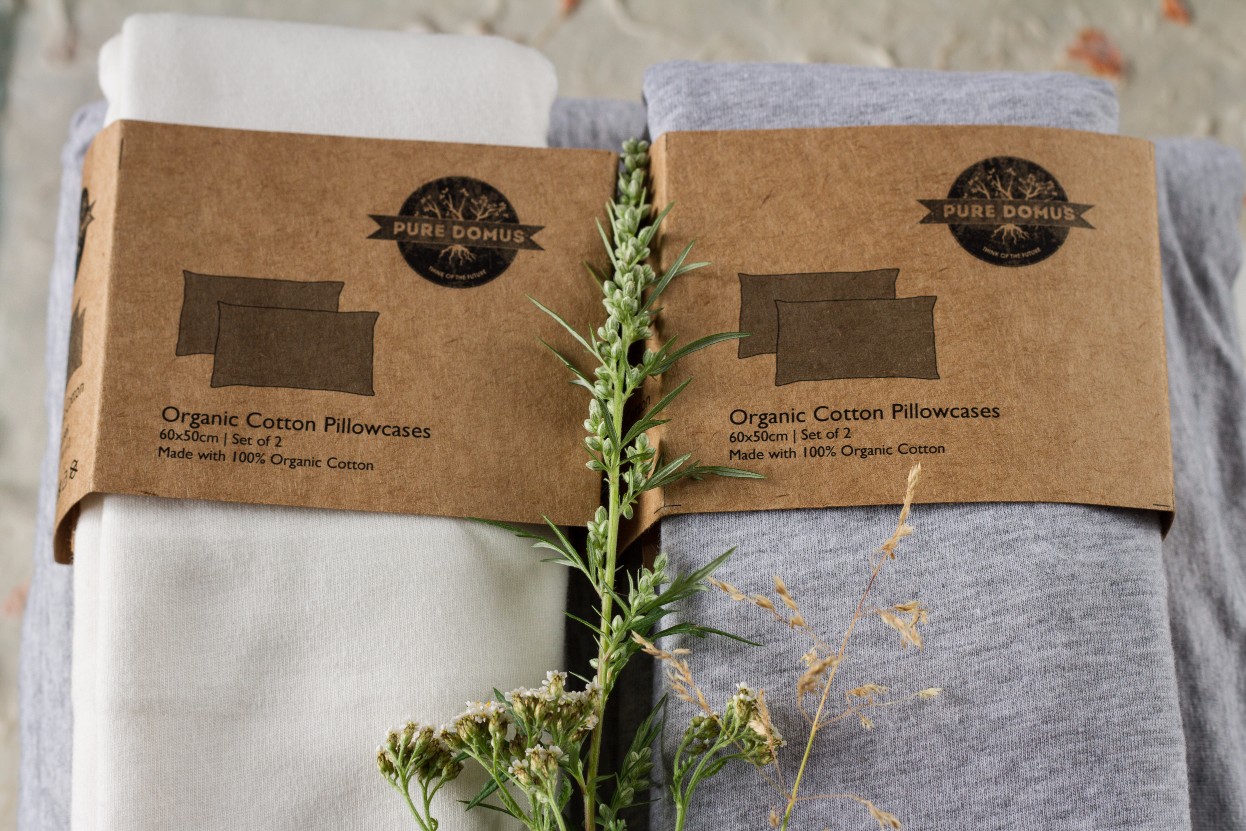 Do not tumble dry & Do not dry clean



It helps you relax and improves sleep quality.
It's good for the environment.
Pure Domus organic cotton linen has
Organic Certificate GOTS
GOTS symbol: Product grown and processed to organic standards. Products carrying the GOTS symbol are made from organic fibres, have met strict environmental and social criteria during processing and have been certified by an independent, third party along the whole supply chain.
This material has been organically processed. This means that inputs such as dyes and inks have met strict biodegradability and toxicity rules and waste water is treated before it's let out into the environment – protecting local ecosystems and communities.