Here is my exciting and interesting interview with Tallinn, Estonia based Organic designer and lover Karin Kiviste. Currently with high energy developing the eco-friendly brand Pure Domus . One her favourite quotes is… " Healthy Home is a Healthy Life", which pretty much describes the brands core message.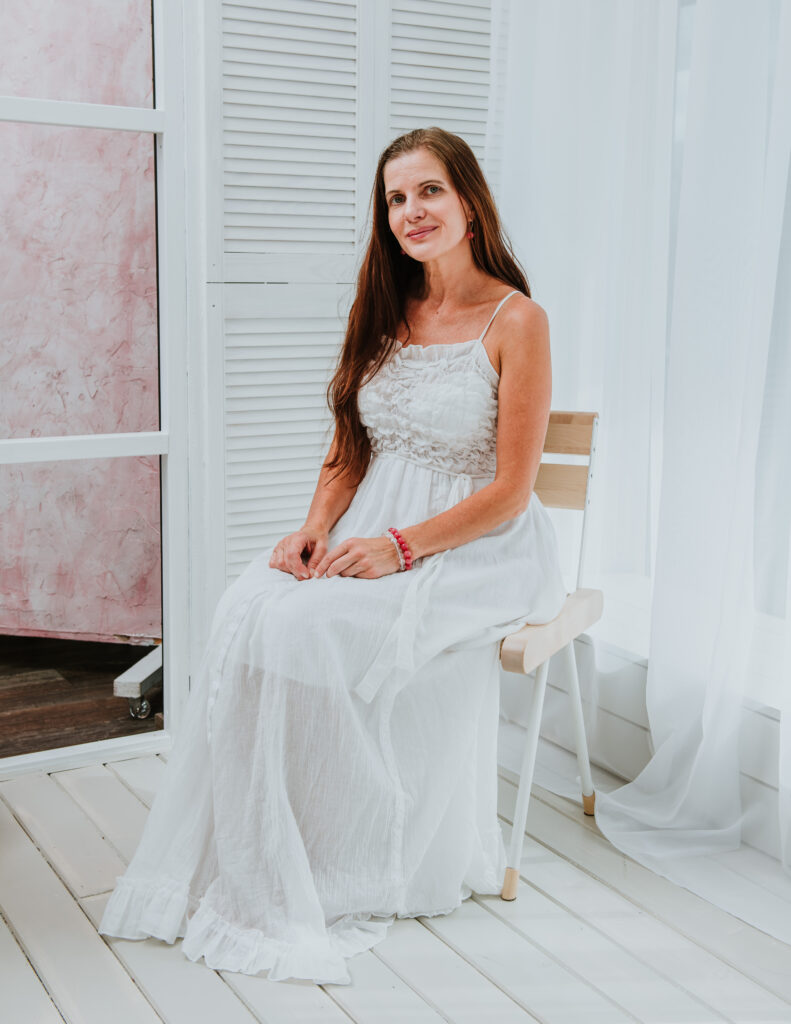 Morning Karin, great to see you here. Introduce yourself to us and give us and idea of who you are?
Morning! My name is Karin. I come from a small town in Estonia called Viru…very unlikely  you have been of ever heard of it.
Well this is where I grew up in a happy loving family surrounded by nature from my father who owned a farm, so was always surrounded by animals. We always valued the simple slow life where family and healthy were key.
This family life has developed a real passion for improving homes thought nature and slow life mentality.
Tell me about Pure Domus what gave you the inspiration and idea?
If I am completely honest, I could not find what I was looking for in the marketplace for my lifestyle.
I am not "eco-fool", I value real durable products, especially at home. For instance our towels are not organic, because they are made of linen and linen doesn't need to be organic, because how flax (raw material of linen) grows, is enough to be eco-friendly.
I knew it would take time…but with educating the consumer, and offering home products which offer  non comprising healthy qualities with certification, we can really improve people's lives!
So how are you different to other Eco-friendly/ Organic brands out there?
This is a good question, well at Pure Domus all our products are set to the same standard. They must be Healthy, Organically Natural, High Quality, and Beautifully different.
We are a small company for a reason, we can't grow quickly, because all our products need to meet 3 important requirements:
1.Something unique and beneficial for the marketplace , we don't want  to be just another product. In Germany for example we did extensive research of the need for linen towels.
2.It has to have quality credentials, for example – our Alpaca "Pure Touch Collection" have completely original design, we don't copy anybody. We design and produce product which are built to last decades from our sustainable furniture collection to the baby alpaca range.
3.We need to love this product, we testing all our products by ourselves, for example, our male team members are saying that they can't use any other bed linen, only our GOTS certificated organic cotton. All together it takes lot more time than usual product development.
From what I understand your part of all the design and producing process, tell me about the team?
We  have a great team in Pure Domus. When I am working with the Pure touch collection, I have a co-designer Dagmar Rosenberg who is an expert in handcrafted knitting. She has 7 years experiences and understand the value of good yarn.
In towel line our designer is Krista Frech, she is my twin sister, home textiles is her real passion, I am just supporting her as much as I can.
Our third young designer is Kevin Lehtla, he has a really good modern style for the brand. He is responsible for making sure all our products fit the 3 important requirements and meet style and trends of the future.
So Autumn is coming  what is this new Pure Touch Collection?
We have created a clothing collection which is honestly natural for sensitive people.
All hand knitted from 100% baby alpaca fibers using only natural dyes and methods. Beanie hats, cardigans, pullovers and many more we have developed a collection which is super soft against the skin but also keeps you warm.
Our principle is, buy less, this means it is well fitting and classical style, we added only a delicate design element like ornaments or strips to make the collection unique. I have to say that every model we have, has tested several times to get the perfect fit and appearance.
What is so special about this baby alpaca wool?
 Baby Alpaca is an exceptionally wool fiber: incredible soft, lightweight, durable and naturally hypoallergenic fiber, which comes from the back of the adult alpaca , the only part that does not get contaminated by dirt.
Baby alpaca is honestly no pilling yarn! So many producers make claim of no pilling but this yarn is the real deal. I have been wearing baby alpaca wool fibers products intensely for a few years and durability and look of the garment is good as ever.
People don't know that synthetic materials are so bad for your natural skin moisture balance, important reason too why our bodies are too sensitive at winter times. Instead of keeping your body warm, they hold sweat affecting the body immunity.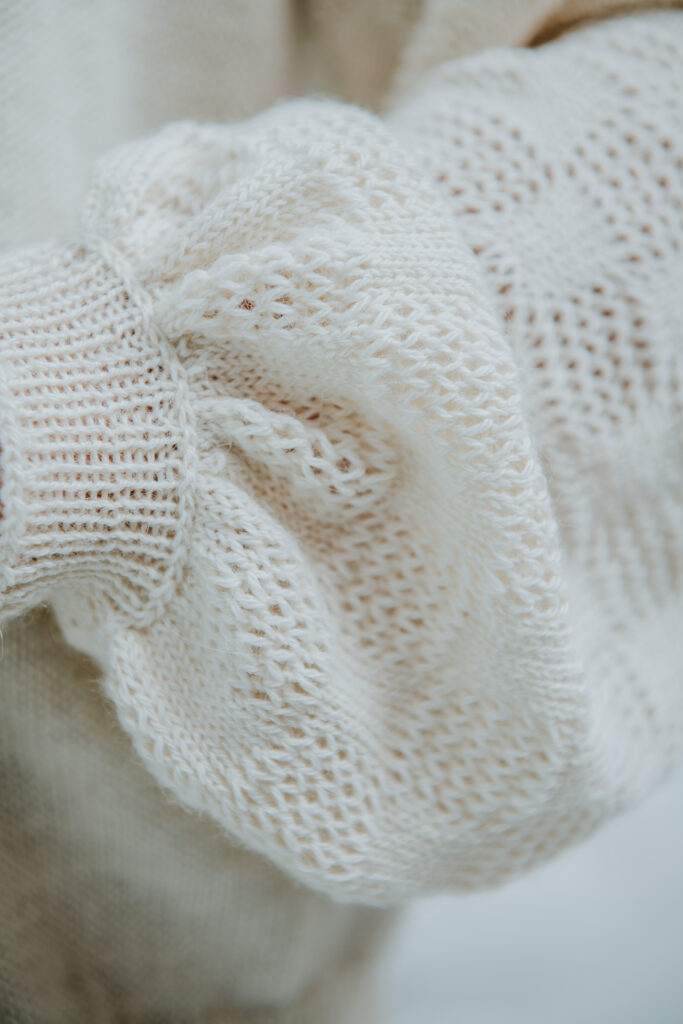 What is the look your trying to create with the collection?
 An Eco-friendly collection does not have to be boring!
Hugely influences from Estonian heritage fashion designs from past, with an modern fun look. A range which can be used in the work place as well as social occasions.
It has a look of the slow-life with composure, style, and elegant.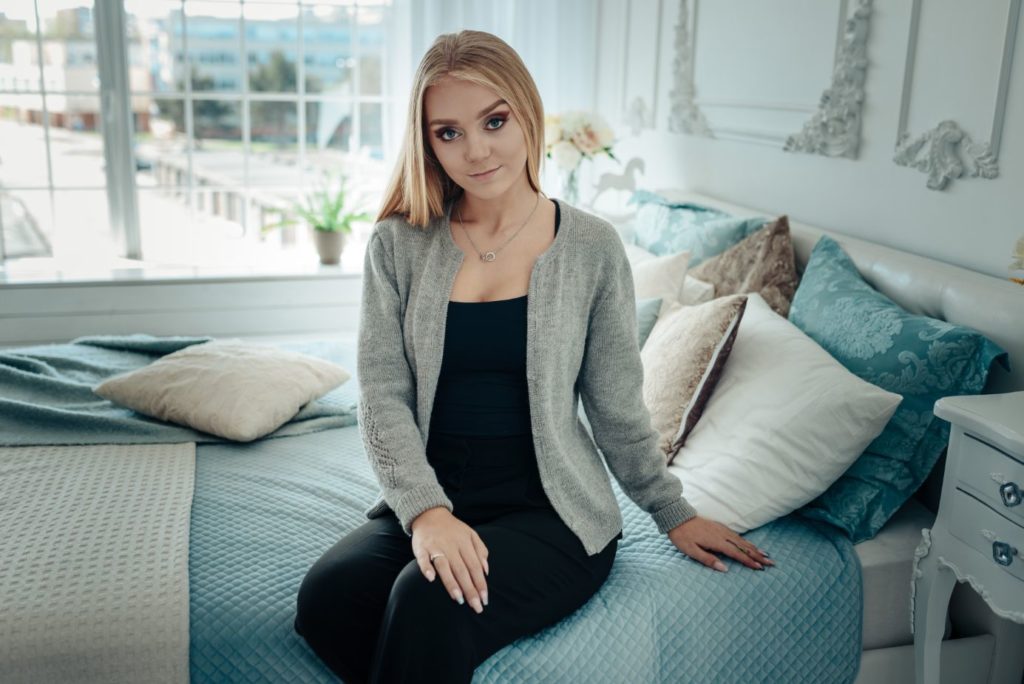 Which product has really captured your heart?
The Cardigan Rose is a product close to my heart, I feel we have designed something with real style. It took numbers of months to develop, however now it has such a cozy comfortable fit, which fits most body shapes and sizes.
Why only three colours: Natural, Grey and light grey?
 We only use natural colours, alpacas having naturally limited colours like off white, grey and light grey.
I also think these colours look great! They complement the rest of your outfit  with a monochrome imposing  colour range.
What next for the Pure Touch Collection?
Feedback we get from customers will be major influences on future product development for the collection.
Perhaps a baby range.. I also still have many other beautiful and unique jumpers in the pipeline.  More minimalistic and Scandinavian in finish. We are looking for good yarn for dresses, because it's completely practical and there is so limited offer for dresses.
Thanks for the chat, look forward to seeing future exciting news with this fast growing eco brand.