If you know me, you know I am 100% a 'Dress person', however,  I never felt my wardrobe was complete, I just could not find the perfect 'Dress',  a day to night staple, a dress that made me feel unique and reflected my personality.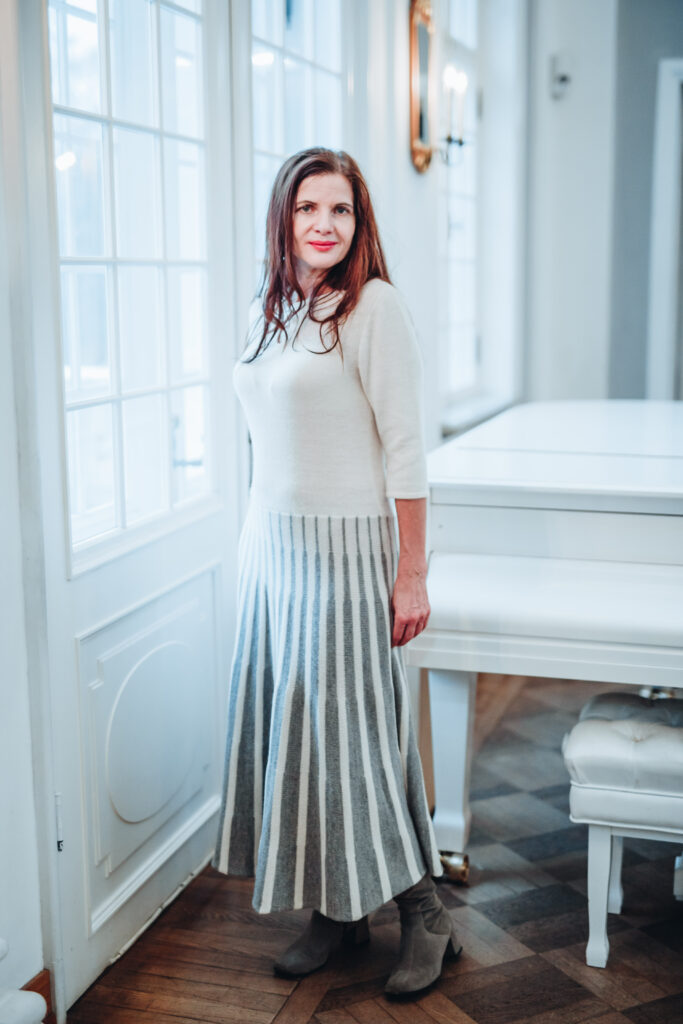 After many years of searching and disappointment, I decided to rise to the challenge and design my own special dress.  To do this, I had to plan and plan well…..
Three years ago along with my friend Dagmar, we investigated what materials were on offer to us from around the world.
For us the most important issue was to stay completely away from synthetic fabrics.
Dagmar already had the equipment (a knitting machine) and over 5 years' experience in knitting and creating clothes.  So we looked 'East' to China, with a promise of cashmere and silk yarn, you can imagine we were very excited, however, the quality was mixed and the yarn was not sustainable.
In our second year, we thought maybe we should try 'West', I had heard of Alpaca farms in Peru, on investigation I found a very credible certified farmer, who produces  Baby Alpaca wool, even more rare and exclusive.  His wool is harvested completely chemical free and it's in is natural form (undyed).  Eureka! We had found our dream material, next stop design!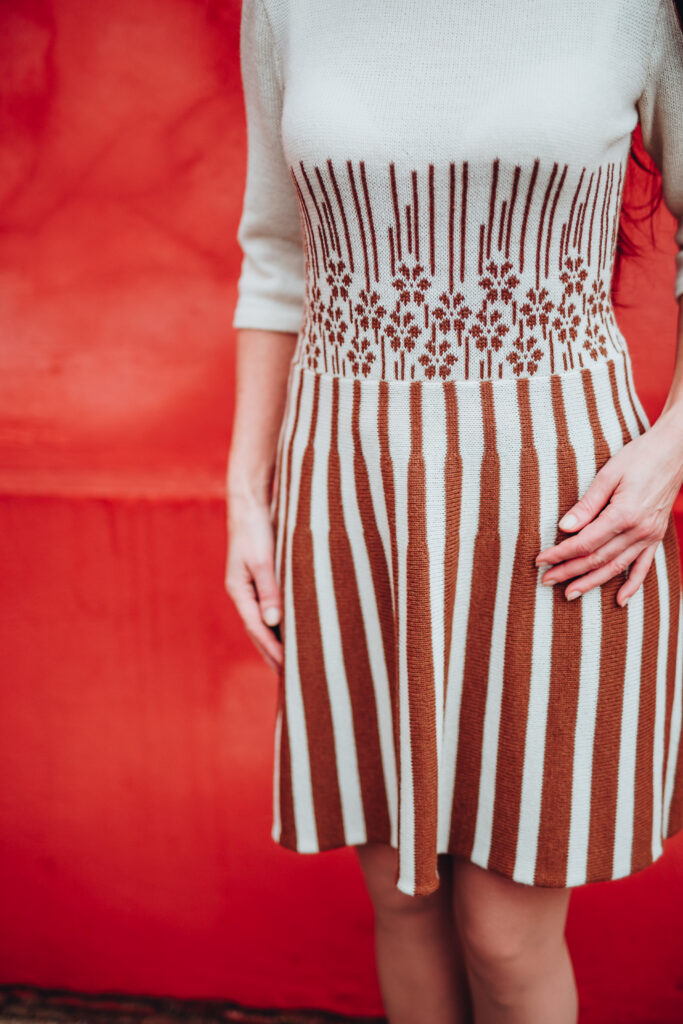 In the beginning we had designed and produced cardigans, more practical we thought, more demand from consumers. It took quite some time and effort to get the design we were most happy with. Then next challenge (unexpected), we could only order a minimum quantity of 100kg from our farmer in Peru, it felt like we had come to a complete stop.
Last year, I contacted the Apaca wool producer in Peru again, I am not one to give up!
This time his answer was positive, we could order a smaller quantity! We were in business J
Dealing with the Peruvian farmer was pure joy, his response was kind and friendly, his passion and enthusiasm about farming alpaca wool was contagious.  I felt bound to make the next design really, really special.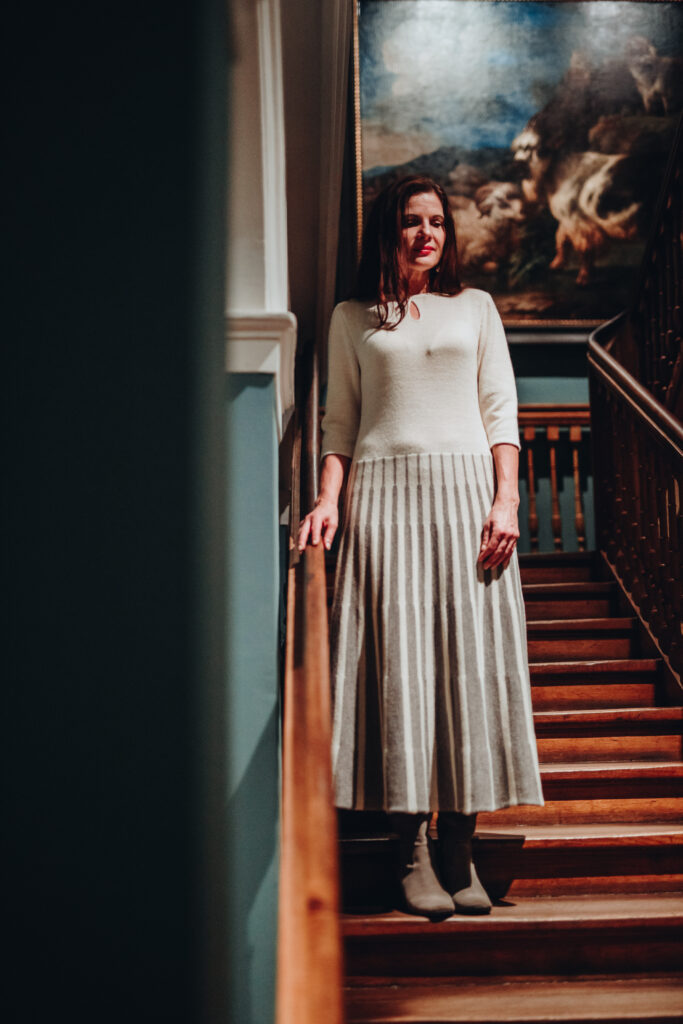 So I started to design again, this time with the 'Helena' dress, many more designs followed, the creativity was so natural, it was for me,  a thoroughly enjoyable experience.  Thanks to so many trials and errors over the previous two years, it didn't take much time to perfect this design, and now our dresses are finally ready.
When I look back, it seems like I should have known from the beginning what I really like to do, but not ever river flows straight.  This journey was so worth it. I really hope that women who will wear our designs, feel the same uniqueness.
Thank you my dear friends supporting me – Dagmar Rosenberg, being co-thinker and co-designer, Rachel Armstrong – helping me with editing and encouraging me to show case more , Sandra Ruudu – a fantastic photographer.